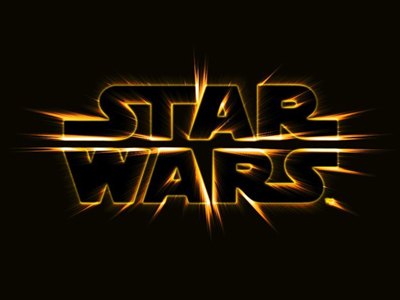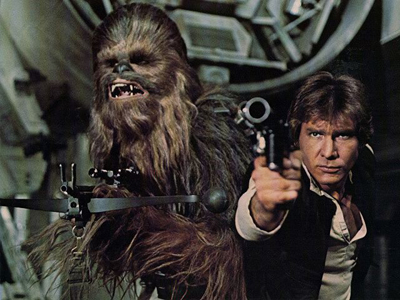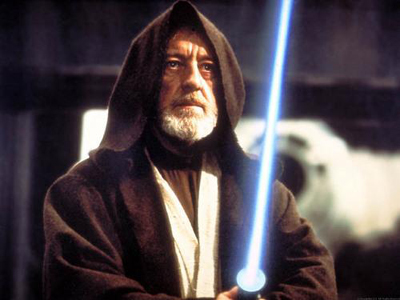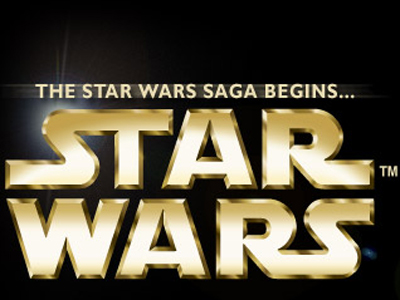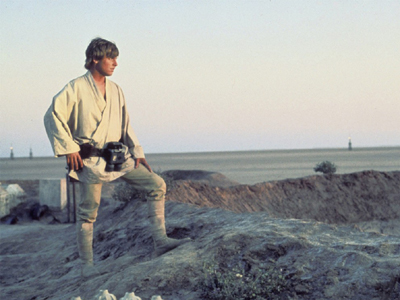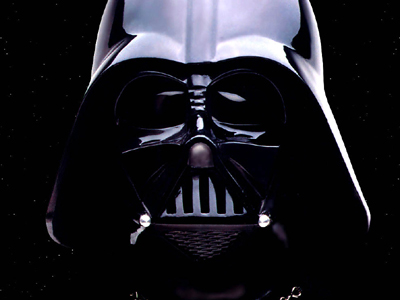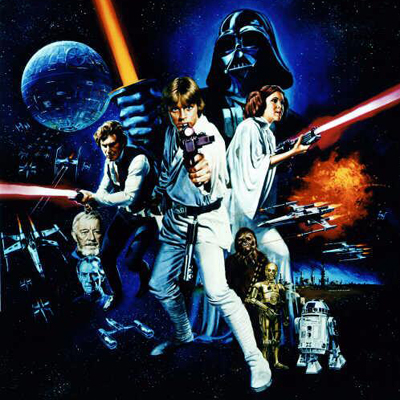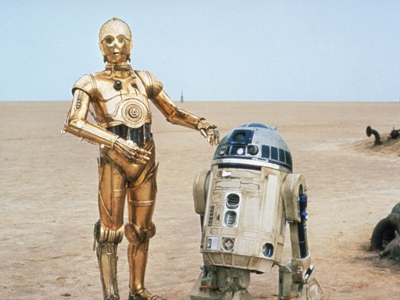 George Lucas' mythological popcorn movie is a two-hour roller-coaster ride that has passed into movie legend. The story, for the tiny number of people not familiar with it, concerns a farm boy named Luke Skywalker (Mark Hamill) who discovers that the used robot recently purchased by his family plays back a message from one Princess Leia (Carrie Fisher), begging for help from Obi-Wan Kenobi. Luke asks his father's friend Ben Kenobi (Alec Guinness) about this, and he discovers that Ben and Obi-Wan are one and the same. Kenobi tells Luke of the battle of the rebels against the ruling Empire and the spiritual energy called "The Force."
Soon Luke, Kenobi, and a mercenary named Han Solo (Harrison Ford) join forces to rescue Princess Leia from the Empire's mammoth warship, the Death Star, controlled by evil genius Darth Vader (David Prowse, with the voice of James Earl Jones).
George Lucas has frequently cited the influence of several films on Star Wars, particularly Akira Kurosawa's The Hidden Fortress and Yojimbo and John Ford's The Searchers, as well as the original Flash Gordon serials. After Star Wars became a success, Lucas announced his intention to turn the film into a series, originally totalling nine films (later pared back to six). Consequently, most reissue prints now feature the title Star Wars: Episode IV -- A New Hope, with The Empire Strikes Back (1980) and Return of the Jedi (1983) serving as Episodes Five and Six in the serial, and Star Wars: Episode I -- The Phantom Menace (1999) going back to the myth's beginnings.
Cast
Palette Options:
http://www.degraeve.com/color-palette/index.php?q=http://www.longhornrodeo.org/starwars/star-wars.jpg,04050B0E1228222D52D1E1DD5E6C83,010213030C410D2885FFFFFF6883B2
http://www.degraeve.com/color-palette/index.php?q=http://www.longhornrodeo.org/starwars/vader.jpg,010102221B2C4A455BC0C0DB747A99,010103281742544980FFFFFF8D97C4
http://www.degraeve.com/color-palette/index.php?q=http://www.longhornrodeo.org/starwars/chewbacca_w_han_solo.jpg,1B17185D5F55493F369F9B93907E6D,241B1C787E64684E37C7C2B7B99E84